ABOUT
Binner Marketing & Sales
was founded in 1985 by J.R. (Rollie) Binner. His son, Murray, eventually took over the business and expanded it across Western Canada. Today the company is owned by the Senior management Team - Brad Elkie, Bryan Elkie, Cher Zotek, Ken Zotek and Murray Binner.
We maintain a solid lineup of committed vendors. Our goal is to continue to strengthen the relationships with our vendors by ensuring solid results through our proven "Go To Market" strategy.

The Sales Team strives to perfect our "Recipe for Success" by using our Management Team as Manager/Mentors
ESTABLISHED 1985
TREE OF LIFE NATIONAL FOODSERVICE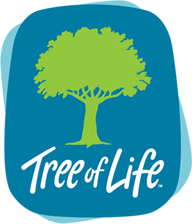 In 2018 the partners of Tree of Life National Foodservice announced the formation of a truly unique Canadian partnership.
Tree of Life National Foodservice is a combination of five well established businesses coming together to provide a much needed Canadian solution to a rapidly changing marketplace in Canada.
This partnership offers a comprehensive one-stop shop that can provide the following services as needed on a national or regional basis to the entire food service industry:
Sales and marketing, warehousing, inventory management, production forecasting
Invoicing and customer program management
All logistics services including inbound and outbound freight
Tree of Life National Foodservice provides in excess of sixty sales people, calling regularly on distributors, key accounts and operators across the country. They are complemented by a network of six warehouses from Ontario to the West Coast. These facilities currently service all foodservice distributors from coast to coast in dry, fresh and frozen categories.
Tree of Life National Food Service values its regional roots through business partners and the regions they operate in. Each regional "Sales and Marketing" partner including their management teams and owners will continue to operate their own business!
This powerful combination of regional expertise, enhanced by Tree of Life Canada's national capabilities, positions Tree of Life National Foodservice to meet all of your company's foodservice sales, marketing and customer service needs.